Camisoles! Why is it important to have a collection of them?
We often buy Bras & Panties and hardly feel its important to include camisoles in the list.  But do you know that a camisole can be worn to spruce up your ensemble and draw a style statement?
The most versatile Lingerie:
A camisole can be adorned as innerwear as well as sleepwear.  Camisoles are made up of satin, silk, nylon, lycra, spandex or cotton. They have thin shoulder straps just like spaghetti tops except it is not as thick as spaghetti tops.  They don't have prints.  Camisoles are delicate in nature.

Styling with Camisoles:
Camisoles were actually in trend way back in the 80s.  We have seen Alicia Silverstone wearing a cami as a layer top back in 1995 romcom Clueless.   Now it has made a come back so that you need not to miss the chance to sport a camisole like a celebrity!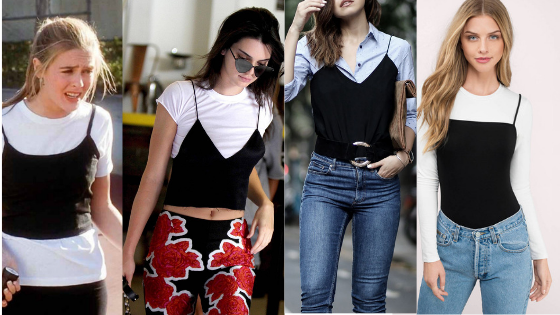 Because of its versatile nature, you can even wear as a top to render minimalist fashion.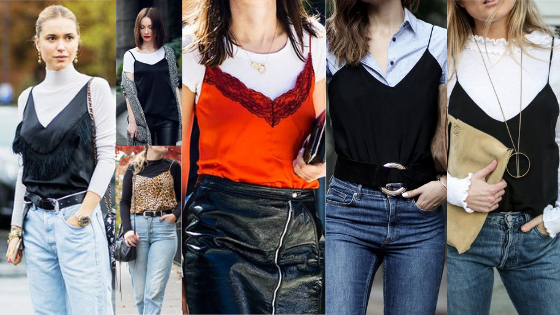 Wear a camisole under a cardigan accompanied by a skirt or jeans to complete the look.  Sport a shrug along with it.  They camouflage beautifully and look incredibly fashionable.  This lingerie is so ambiguous in a way that it could transform the style with the apparel you accompany it with. It is a whimsical replacement in the place of boring tops to pep up your look instantly.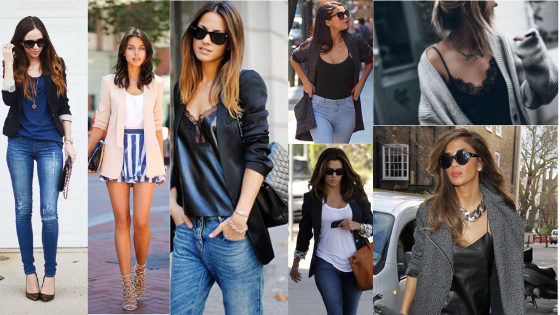 Style according to the type of cloth your camisole is made of:
Sheer and netted camisoles can be worn as sleepwear and sexy lingerie.  Semi-transparent and the ones made out of thick fabric can be worn as self-styled tops.  You can pair it with jeans, mini skirt, and capri to pull out a trendy look.
How to style camisole according to weather:
Wear a loose-fitting slinky camisole with a formal blazer tucked in a knee length skirt to bring charming office look.  Style a cami with knitted top in the winter.  Sport padded cotton camisole as a cute top in the summer.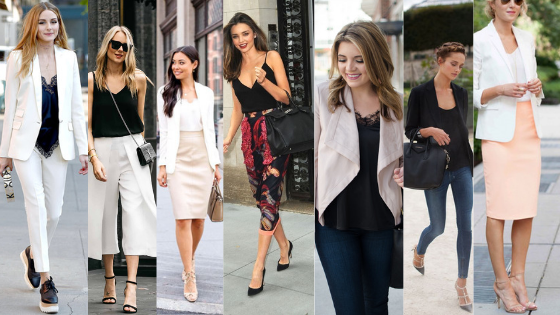 Camisole as a Shapewear:
Tight fitting camis made of knitted cotton fabric play as a fantastic body-shaper as it has slimming potential. Apart from that, camis can be worn under sheer tops.
Wear camisole as a Top:
A tight-fitting camisole will look great with the A-line skirt.  By playing contrast you can bring out the best of the looks.  Pair up a black cami with a layered skirt.  Stock up your wardrobe with camisoles of different styles as it can save your day and night on many occasions.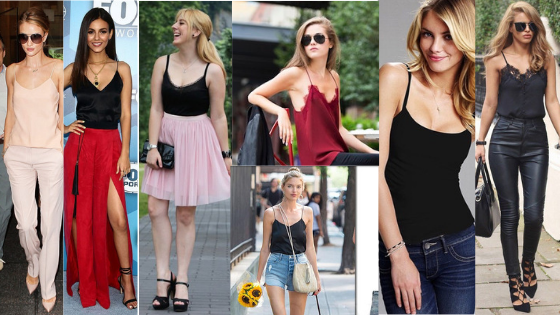 Today, in stores there are different types of camisoles available to cater to all kinds of fashion needs.  It's one of the best creations in lingerie fashion that it could play cute, smart, swanky, cheeky, funky and classy depend on the model and the ways it's worn.  So, how many of them you own?