Wanna make the most of this summer? Longing for a cool dip, para-sailing, surfing or a heated workout? Don't have a hot bikini body or washboard abs? Wanna hide those jelly bellies? So what if you are a plus size? Anyone out there who shies away from heading to the beach? Swimming, diving, disco dancing, exercising…life is all about having fun. So shed all fears and inhibitions, parallelly, preserve your modesty. Yes; possible through a tankini.
Tankini, the word itself, signifies some sort of a combo. You're right! Taking tank from tank top and kini from bikini equals to tankini. It's definitely a portmanteau. As per author William Safire, "The most recent evolution of the -kini family is the tankini, a cropped tank top supported by spaghetti-like strings."
The mix-match swimwear innovation including tankinis, dates back to the 1990s. All credits go to the creator, the US swimwear tycoon, Designer Anne Cole. According to her, "Women know they are sexy. They don't have to wear a bathing suit that says, 'I am sexy.'"
Perhaps, plus size women may wish for extra coverage and bust support. The tankini differs from the typical bikini as regards the top which extends till the hips. A sleeveless shirt with low neckline and mostly adjustable shoulder straps is a tank top. The fabric used is mostly spandex-cotton or Lycra-nylon. This swim suit concept has unified the autonomy of a bikini as a modest substitute to the one-piece bathing suit.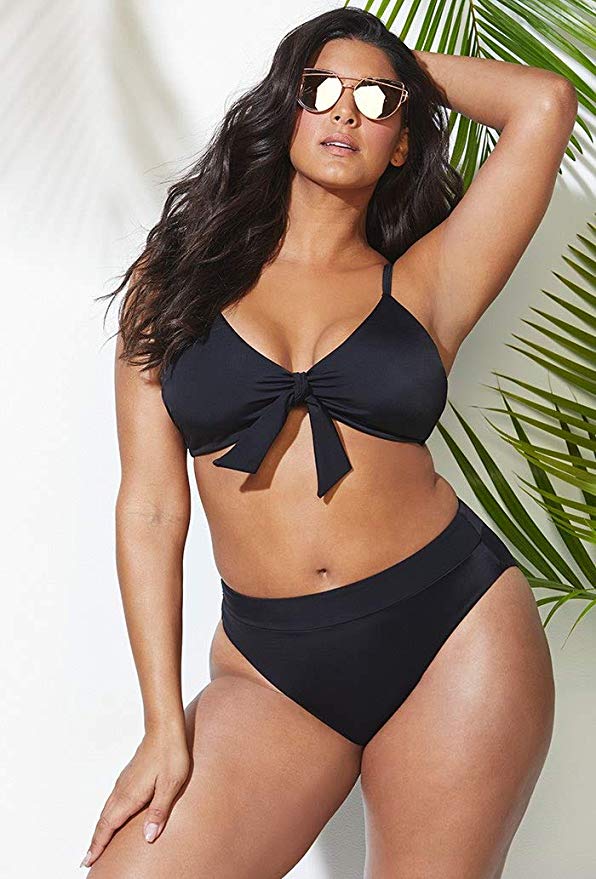 A Tankini can be the most flattering preference in the form of an amphibious beachwear or sportswear for plus size females.  It gives the right amount of coverage with the convenience of a two-piece suit, for e.g., when using a toilet. Most tankinis cover a large segment of the belly, exposing just a little strip of skin between the top and bottom of the costume. Some wrap the whole torso, extending beyond the bottom wear.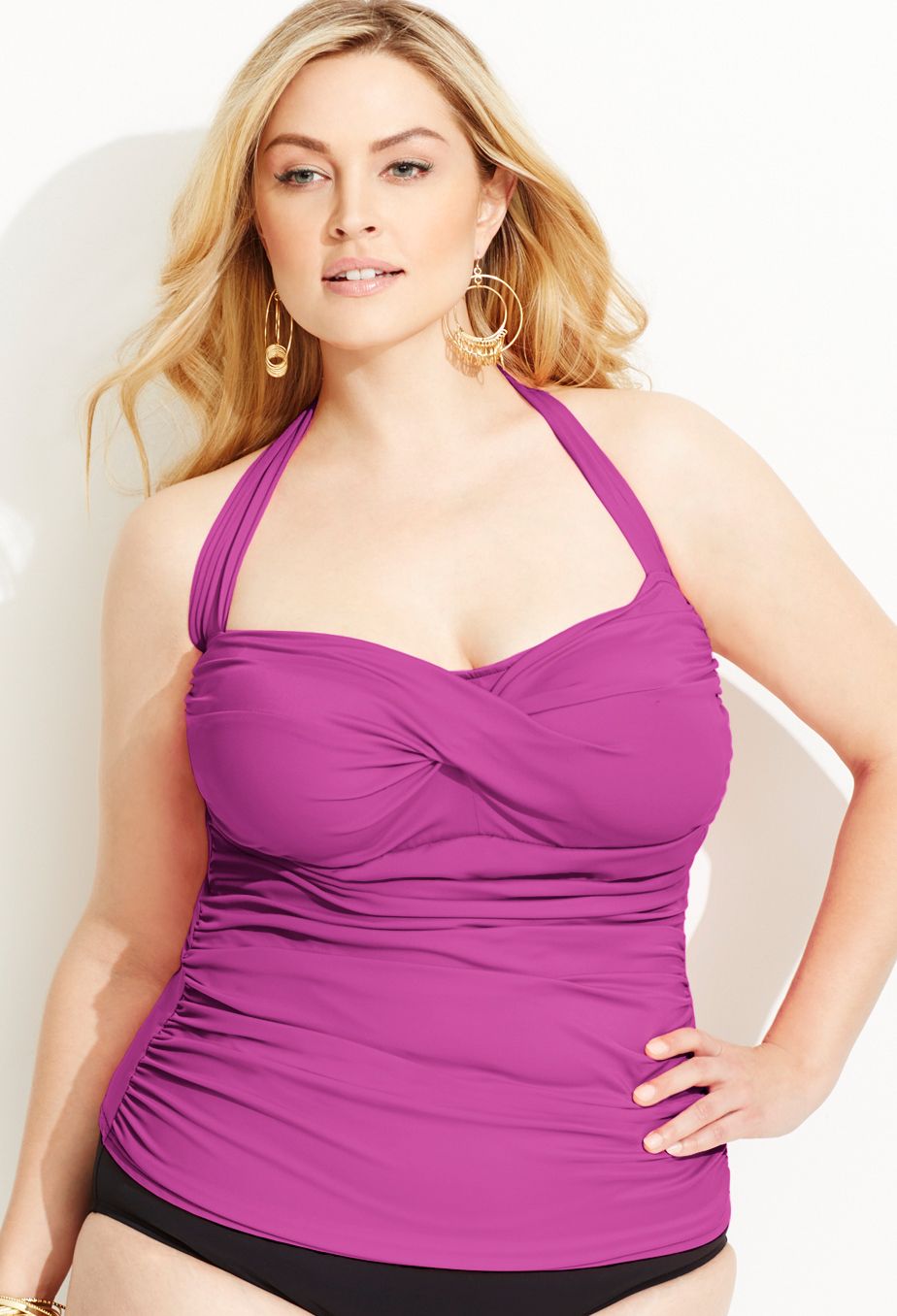 Women with bigger bust size can always opt for tankinis. Plus size tankinis with tummy control panels will shore up your stomach and gracefully contour your silhouette. Flattering neck styles, built-in bras, adjustable straps, trendy designs, what more to ask for! Tankinis are more preferred by plus size women more than one-pieces as they offer better ease of movement and are trouble-free while wearing.
Chic Tankini Styles
Tankinis are available in a variety of styles, shapes and colours. They may also include additional features like integrated push-up bras. The ones divided in the front are also designed for pregnant women. Tankini-style wedding dresses for certain body-types are also recommended by fashion stylists.
Casuals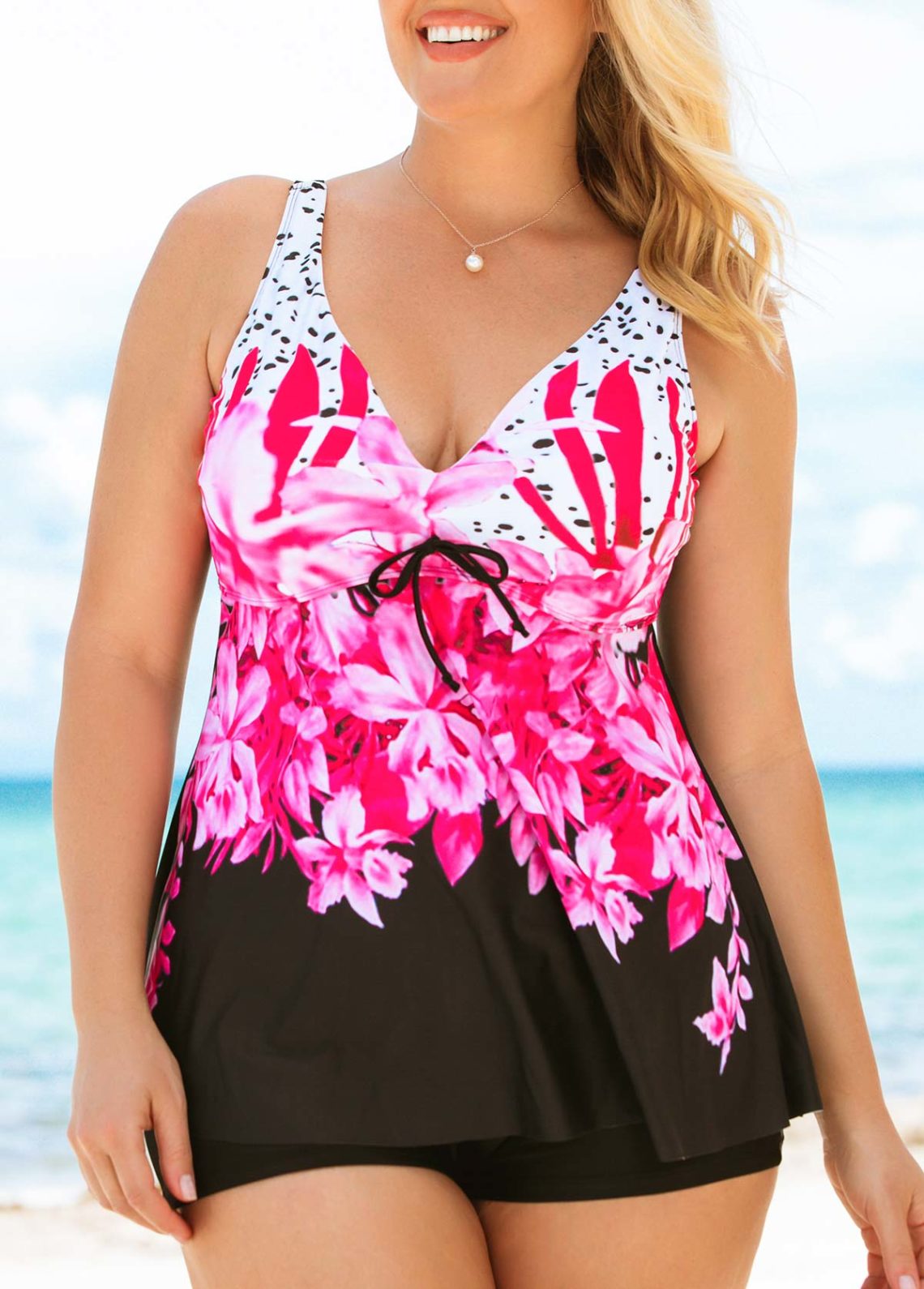 These smart tankini tops are the best choice to sport over your bikini bottoms or shorts. Lounge by the pool or take a dip, it'll suit you perfectly.
Halter Tops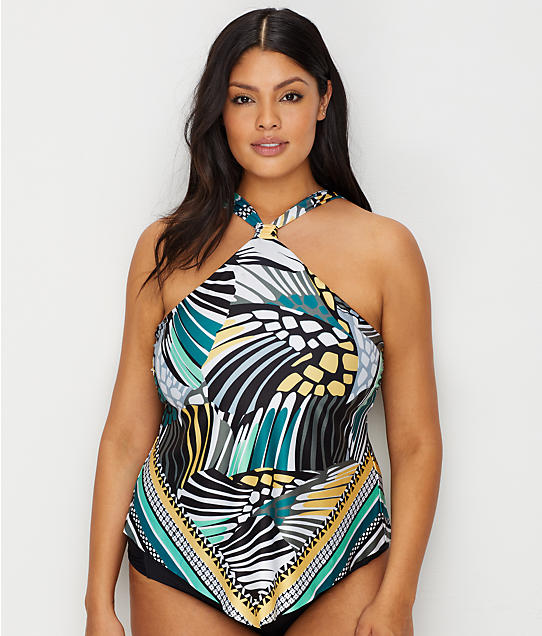 These tops come with neck ties which can be modified and are supportive. It'll correctly position your body parts.
Bandeau Tops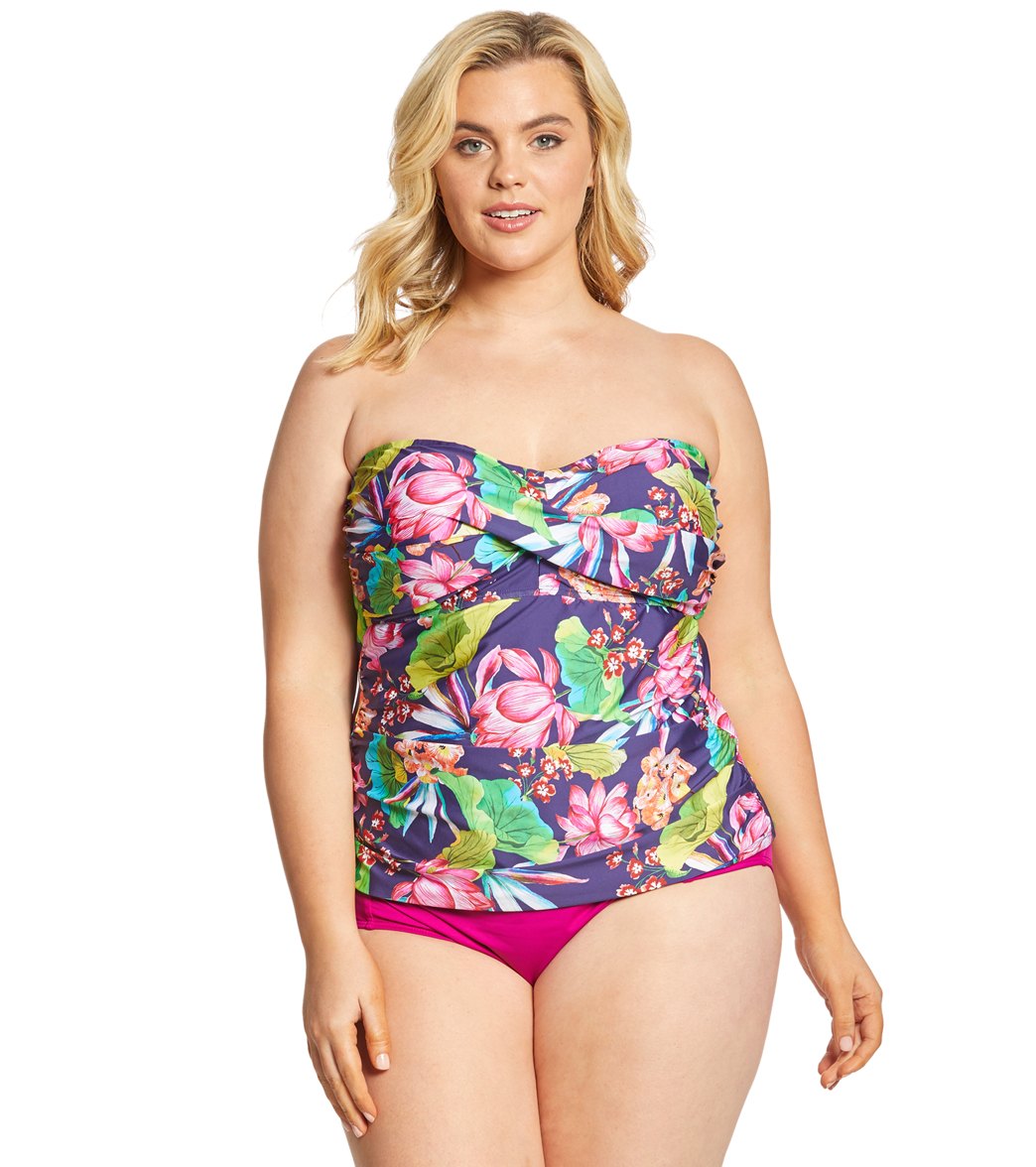 This is the correct option if you wanna get rid of darning tan lines as it has removable straps to give you optimum support.
Triangle Tops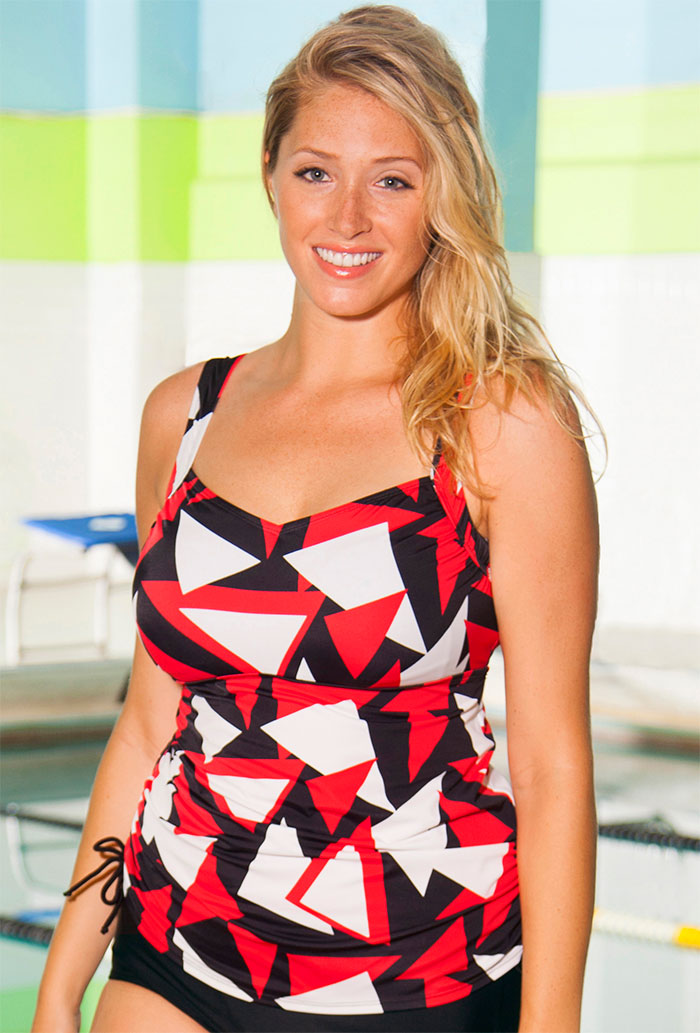 Some of these tops are a little sexier while others have high necks for more coverage.
String And Cross Straps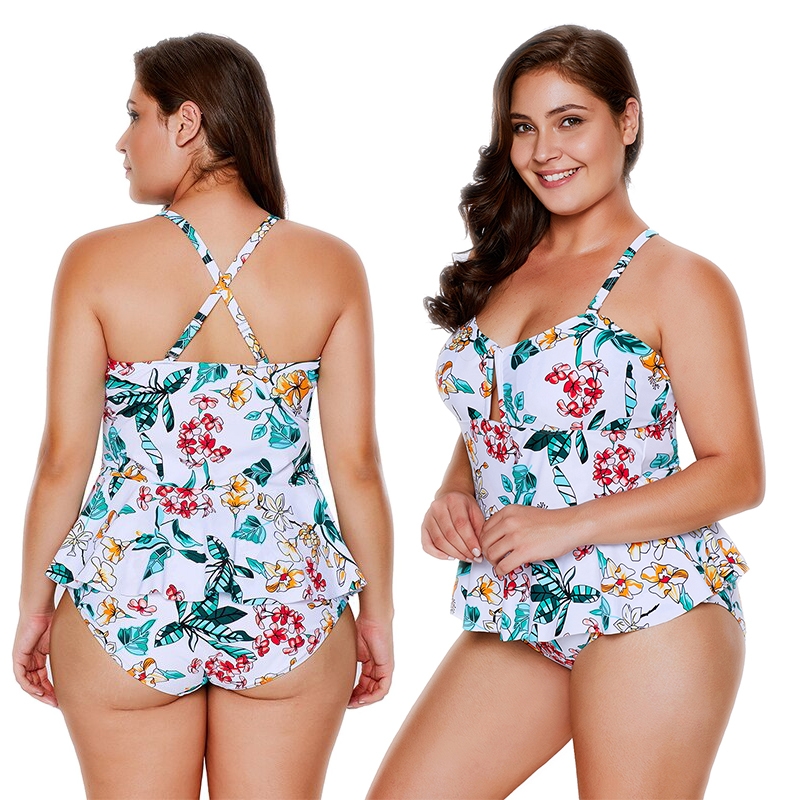 Tankini tops with string straps are stylish and elegant. You can choose from a wide variety of prints. Get the desired tan, wearing these fashionable pieces!
Set the party mode on with a trendy cross strap tankini. Attractive designs plus the bust pads and under-bust lining are sure to make heads turn.
Flared Tops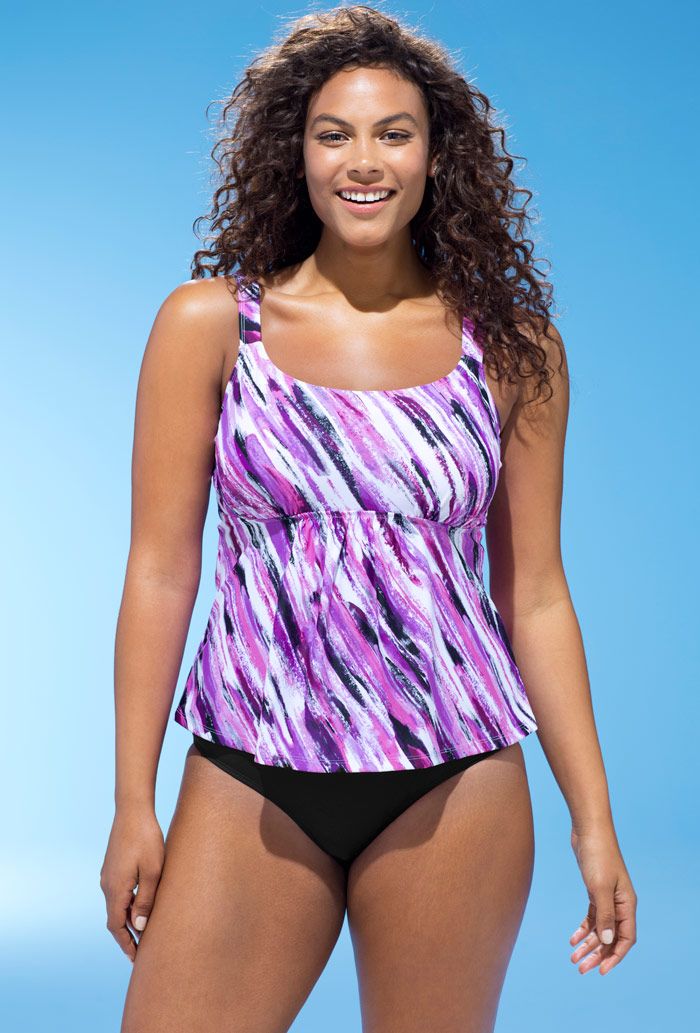 Flared tankini tops come with pretty prints and patterns. Get ready for some beach volley ball or rafting once you slip into this awesome beachwear.
Midriff Style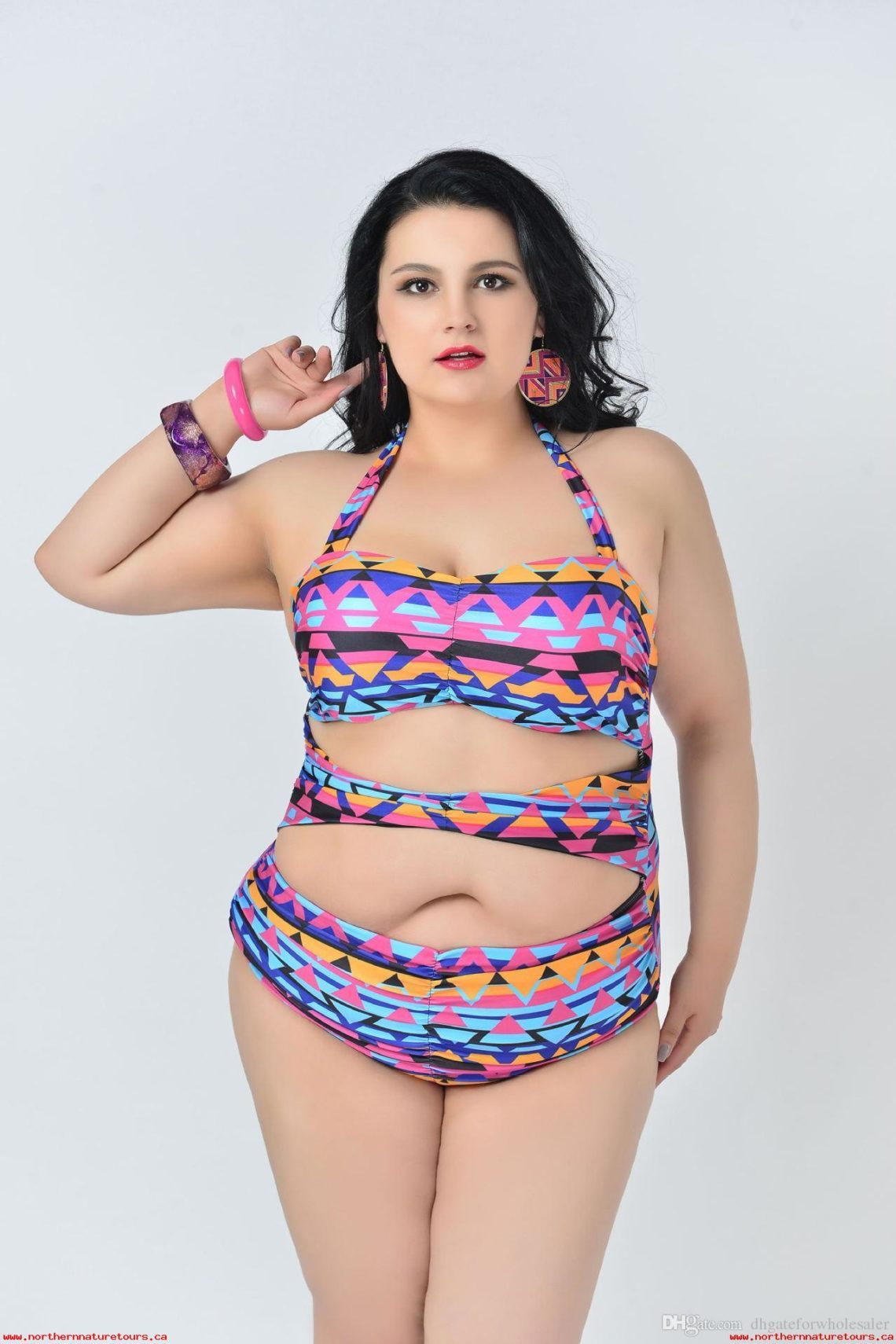 You can pair this tankini top with any type of bikini bottom or also with a mini skirt. Flaunt your waist in these incredibly crafted swimwear and show up your oomph factor.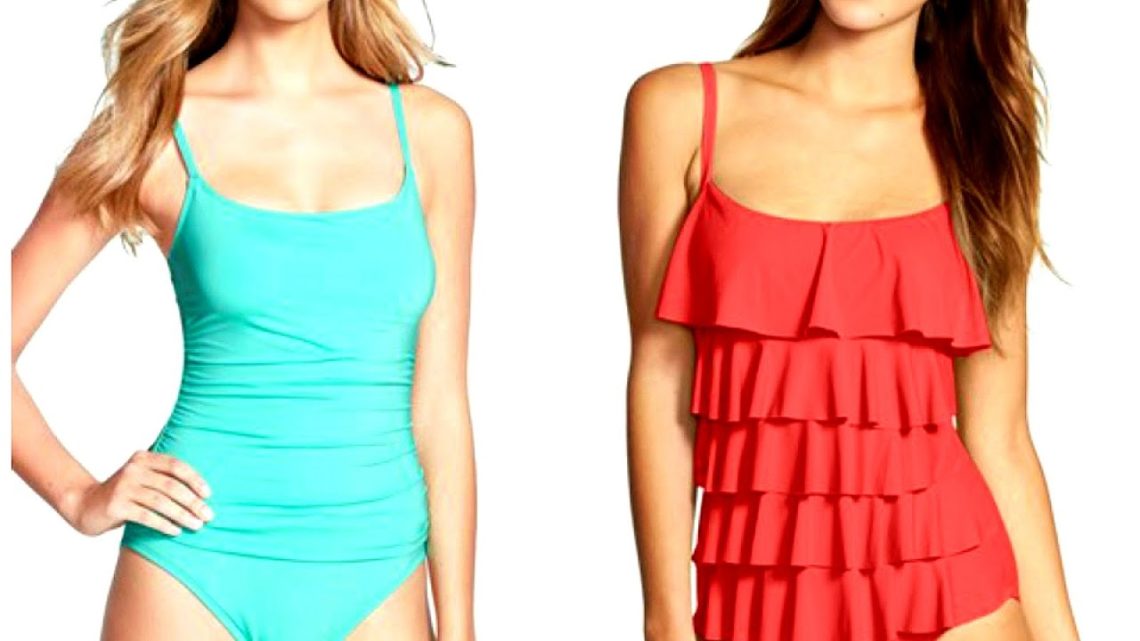 Bandeaukini and camkini, are the other two modifications of the tankini.
Tankinis have proved their dominance in the swimwear world. Solid colours, trendy prints, cute patterns, tankinis have it all for plus sizes. Moreover, the two-piece option of mixing and matching bottoms can pump up your glam quotient. Pair it with a sexy sarong and slay the pool party.
But, remember to buy a tankini that fits you comfortably.  One that is too tight can squeeze your skin and bring forth body issues, making you uncomfortable. Also, ensure that the bottom outlines your hips appropriately.