Oozing grace beyond what words can explain, Shyaway's newest range of bras is something every art lover would die to own. Inspired by everything from Renaissance to the modern day's ideologies, every bra under the label Hana has been tailored with the perfect blend of precision and naturalism. Without much ado, let's drop jaws over the finesse of these sleek and fuss-free intimates.
 Shyaway HANA Navy Blue Floral Printed Seamless T-Shirt Bra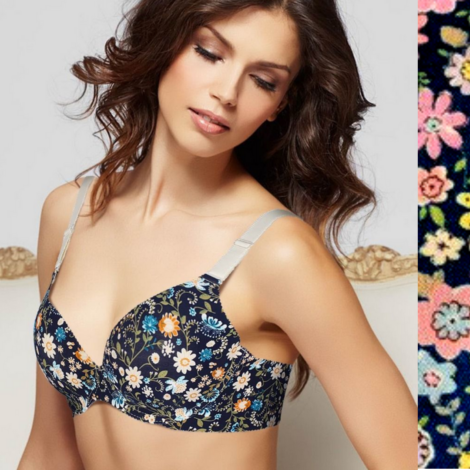 All hail to the laser-cut technology involved in the making of its bra cups; this wonder is absolutely seamless and a treat to wear underneath close-fitting dresses. With teeny-weeny multi-colored florals spread on a navy blue base, just like that of a cluster of stars on a moonless night, this beauty from Hana deserves a definite place in your closet.
Shyaway HANA Orange Apple Print Seamless T-Shirt Bra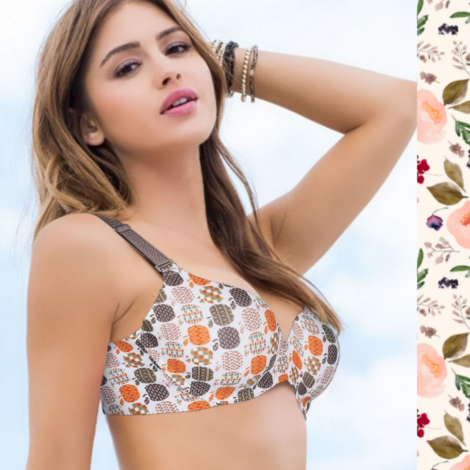 No matter how futuristic our thoughts are, there's always a sneaky side of us wanting to go back in time. This bra is one such vintage classic that closely resembles a clear-sky day in the countryside. Patterned with wide side wings, you would love this for its support and serenity. A bra that leaves no room for judgment, hooking it would be the best decision in centuries.
Shyaway HANA Blue Tulip Print Broad Winged Seamless T-Shirt Bra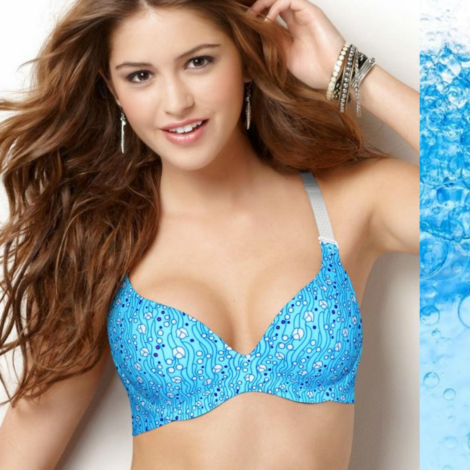 Ponder no more about flying to the Texas Tulip Town, cherish the sight of these spring-time florals in Hana's beaming blue bra. Here again, the laser-cut cups do their own sweet magic with daily Tees for their soft edges and impeccable bust accentuation.
Shyaway HANA Black Rose Floral Print Seamless T-Shirt Bra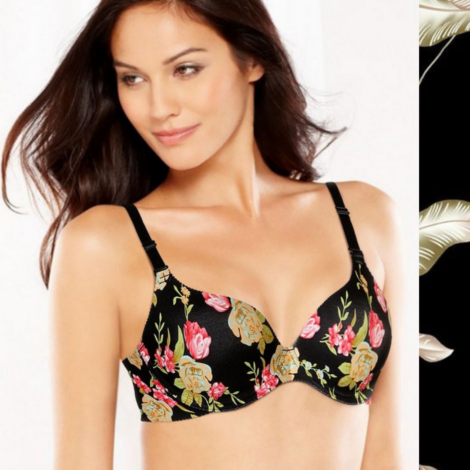 This black beauty somehow reminds us of a raw exploration into the wild. Everything from the choice of colors to the inclusion of over-sized prints, we secretly have fallen in love with it right from the minute it was launched. A practically performing bra with almost any outfit, this is one of Shyaway's personal favorites.
Shyaway HANA Blue White Jali Print Seamless T-Shirt Bra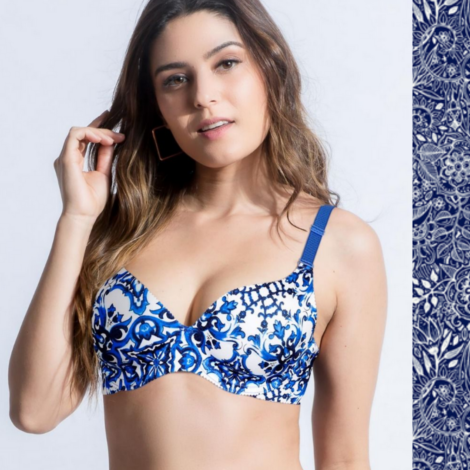 How could we ever forget the Arabs while discussing art? This exquisite number takes great pride in portraying the historical craft behind the making of "jali" (a geometrically patterned screen found in most monuments). Clasp this bra when you are in the mood for some antiquity; of course, the ease of use is always there considering its super-smooth finish and sensible padding.
Apart from bringing alive some of the best creativities in the world, Hana is something you can easily relate to. Just like a friend in need, these bras will lend a helping hand every time you are skeptical about wearing skin-hugging outfits.
" A little dose of art in your bra isn't that bad, after all"