We all have been through that month-end bankruptcy when our wallets look pathetic enough to face some serious drought. This is the time when we become all conservative and invest in only what is most vital. Well, today we're here to discuss one such bra that is massively fruitful in every possible way. And hell yea, your pockets are gonna give you a big hi-fi as well.
Convertible bras are one of the most innovative intimates of the season that have come up with the one-bra-infinite-styles concept. Its practicality is so huge that you wouldn't think twice before purchasing one.
Let's peep into the different avatars you can flaunt with this multi-functional bra.
GO THE HALTER WAY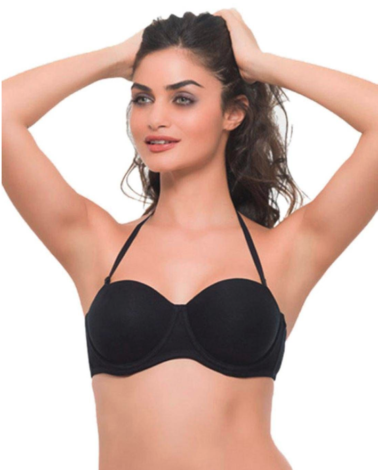 All those days you went through hardship to hide your bra straps are long gone; thanks to the interesting twist convertible bra grants you. Buckle your straps behind the neck and rock halter blouses like a piece of cake. The freshest way to get sun-kissed, this tiny twist to your bra will bring all the glory to that summer dress of yours.
PS: Adjust your strap length so that your shoulders don't hurt during the conversion.
2. DO THE STRAPLESS MANTRA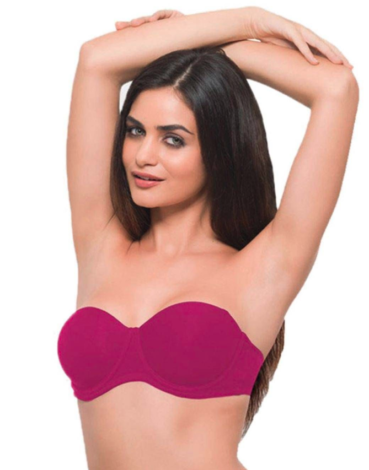 Why fiddle with the straps when you can actually take them off? Yea, simply detach the shoulder straps to convert it into a strapless bra. The patterning of convertible bras is such that they could still support your busts even without the presence of straps. While underwires are quite useful in these types of bras, there are strapless bras without wires as well.
PS: Size matters a lot when it comes to strapless bras. As long as the fit is good, you can slay the strapless look with ease. 
3. RACERBACK DONE RIGHT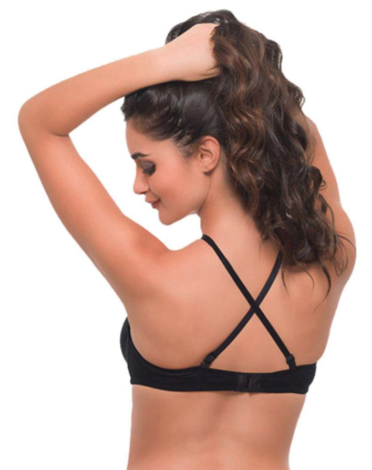 Bra straps have never been this fun! Flaunt a refreshing racerback by criss-crossing the bra straps so that it forms an 'X'. With this super-trendy conversion, you no more have to go looking for bras to blend with your tanktops. All thanks to the G-hooks that make your attach-detach process an easy affair.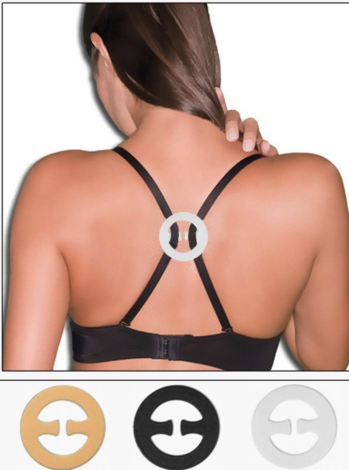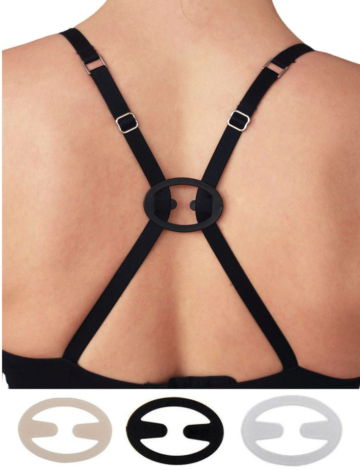 PS: You could also make use of bra clips to create a racerback in case your straps are not provided with specialized hooks.
4. TRANSPARENT REPLACERS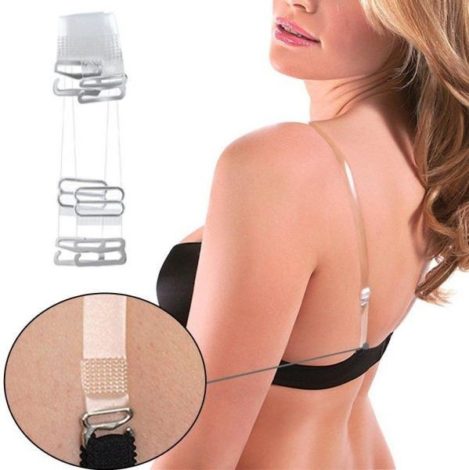 For souls who still love to stick to the regular bra straps yet want them hidden are free to opt the transparent replacers. See-through straps are available in plenty in the market and all you got to do is detach the usual ones, secure them for later use, and hook in the transparent holders. These plastic straps come with adjustable sliders to ensure there is no chafing.
PS: An interesting fact about the advantage of transparent straps is that they could be turned to racerback as well. 
5. FRONT-NECK CRISS-CROSS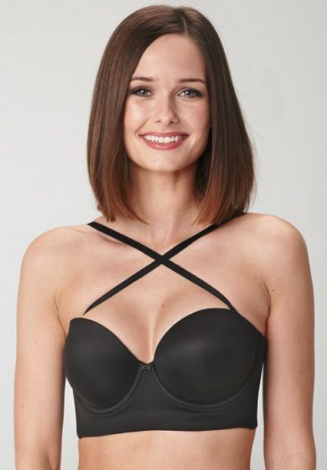 Our clothing designers' creativity has gone beyond bounds and there is no way a regular bra would do justice. Convertible bras provide you with one other great option where bra straps could be criss-crossed at the front just like the conversion works with a racerback.
PS: To stay comfortable all day long, make sure that the bra straps don't undergo any twists or turns when you don this particular style. 
6. WEARING YOUR BRA THE CONVENTIONAL WAY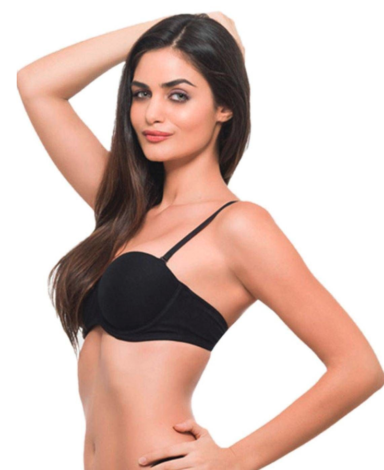 Apart from the styles mentioned here, there are a lot more ways to put your bra straps to good use. The Internet provides a hell lot of options to ace the styling game as well. But, at the end of the day, in spite of the infinite fashion statements you create, come back home and secure your original bra straps. There will come a day when you want to hook your bra the traditional way and you needn't have to go hunting for the place you last kept them.
With a great convertible bra at hand, there is no way you will ever step back from wearing those super-swag outfits.