Golden Globes 2019 inspired lingerie collection
A sneak-peak into the 76th Golden Globe Awards celebrity arrivals is just for you to get inspired for the whole month.  While many of us are mesmerized by the beauty of the celebrity silhouettes, let's not ignore the level of confidence that our divas exhibited on the red carpet. That makes me wonder what type of lingerie they chose to go with the dress!
Learn to flaunt your curvy figure with oozing poise and confidence like Octavia Spencer, Melissa Mccarthy, and Yvette Nicole Brown at the golden globes arrivals with the plus size lingerie from Shyaway.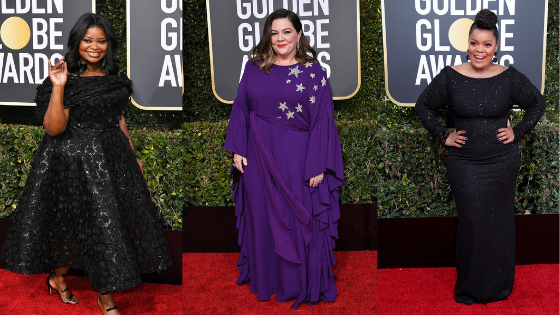 The below picture is not from the premiere of Disney Princess.  But from the Golden Globe Awards; Lili Reinhart, Emmy Rossum, and Rachel Brosnahan are in enchantment-overloaded fairy costumes.  You will need an exceptional lingerie set to honor one of a dress like this! Don't worry we will help you out to pick one!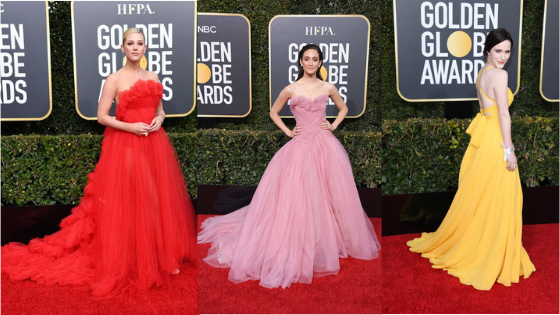 BUY 3 FOR 888
While Heidi Klum looks like a nymph named "black rose", bold as black and fresh as a rose, Lady Gaga seems to have landed from the ethereal world in her sky blue dress and Kaley Cuoco is exhibiting her poise with velvet bodice bow-detailed silhouette.  Learn to carry your dresses like these bold beauties with the help of lingerie essentials from Shyaway.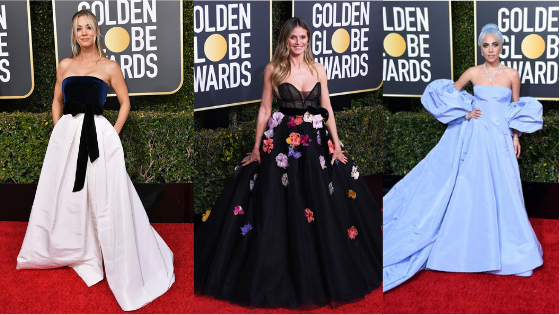 Emily Blunt is in grey crochet sheath. Gemma Chan's old yet iconic leg-baring halter neck jumpsuit further crafted into a slit gown.  Can you notice the large bow peeking from her back? Adorable.  Well, follow Julia Robert's style at the Golden Globes if you want to go strikingly unconventional. Her silhouette screams contrast from top to toe yet it's amazing how it looks elegant on her.  It's worth to replace your strapless bras and get trendy ones from Shyaway to match with apparels like this.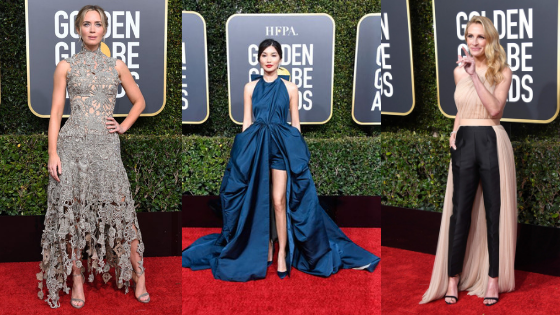 If you have party wear like one of these celebrities, don't worry.  We are here to help you out picking the right bra to go with it.  That is Kristen Bell, Halle Berry and Charlize Theron ensembled in costumes with daring necklines.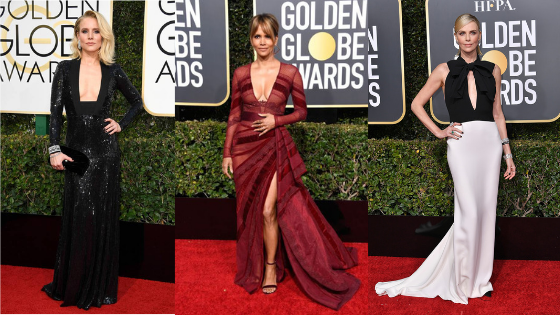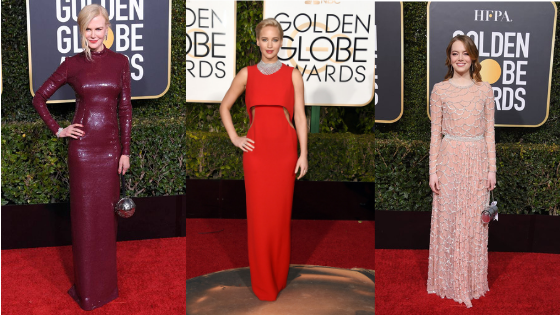 Nicole Kidman, Jennifer Lawrence
, and
Emma Stone
look charmingly stunning in their high neck dresses.  You can exhibit that much caliber only if you wear the right type of
undergarments!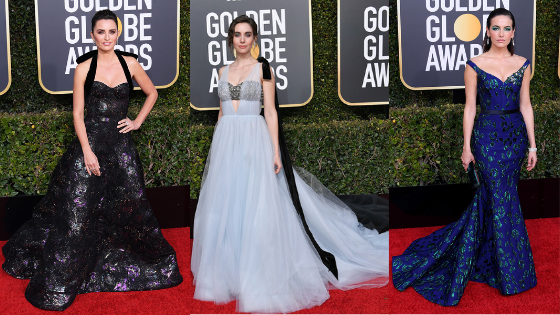 Be it off-shoulder, sheer shoulder or no shoulder,  get the confidence to wear it like 
Penelope Cruz,
Alison Brie
and
Camilla Belle
with the
must-have lingerie
from
Shyaway
.
The right type of lingerie with proper fit and a stunning ensemble is like a couple in a successful marriage.  They will only pump up their merits rather than letting down each other.  If your lingerie and dress communicate well and gel with each other there is no doubt that your wardrobe will look breath-taking and you will be ravishingly beautiful in it.