As the holiday season begins to spread its sweet glory over the town, there is no way one can simply cuddle up in the couch watching and re-watching "Home Alone". These are the days of fun, wildness, love, adventures, and of course, a high dose of craziness. Get your backpacks ready, ladies! Coz out there is a world full of newness to explore!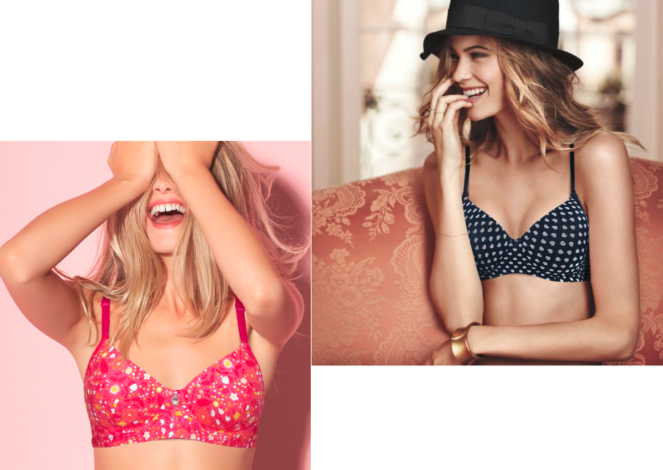 Now that you are done with infinitely scrolling over those endless travel blogs, it's time to put on a thinking hat and figure out those outfits that win a jackpot entry into your travel bag. After all the loading and stuffing happens, that's when you realize you've missed paying attention to the most significant staples.
Worry not, women! Here is a list of 5 bras that are more than sufficient for the entire trip and would occupy the least space in your bag.
T-shirt Bra 
A go-to bra for almost any outfit, these Tee faves can easily save the day without chaos. With seamless cups and minimal padding, T-shirt bras are the most fuss-free intimates that will make your vacation as easy as pie in flimsy or slender clothing. Moreover, when you can find them in super-quirky prints, there is nothing that can stop you from ditching that shirt and stepping in the sun.
Convertible Bra 
The most economical investment of the era; convertible bras have taken multi-styling to a whole new level. With the availability of easy-to-detach straps, these bras could be worn in 6 different ways including strapless, backless, halter-neck, and racer-back. Right from bare-shoulder tops to plunge backs, go ahead and have boundless fun even in tricky outfits.
Sports bra 
If you are headed to more of adrenaline-pumping sports or activities such as trekking, or mountain climbing during the getaway, we are pretty sure you'd need something sturdier than a regular bra. Sports intimates are highly significant when it comes to securing your breast tissues and shoulders from cramps and muscle tear. In fact, sports bras have become a thing of styling that they can readily get teamed with any pair of skirts or bottoms.
Cami Bra 
A super-easy intimate that soothes your soul like none other, cami bras are hook-free travel saviors. All you got to do is slip it on and forget that it actually exists. Oh, yea, these come with padding too; nipple coverage dealt and dusted!
Bralette 
"Go BOHO, gal", screams this feather-light innerwear. Wait! These are more than just inner garments. Bralettes create the most unconventional style statement with barely any drama. The fine pieces of lace trims that go into the making of bralettes are definitely not meant to be hidden beneath. Grab this contemporary queen and go gaga with your girl gang!
And, hey, forget not to bring back memories for a lifetime :)