Let's Get To Know More About Shrugs
You can say it's a little less than a cardigan, or a little more than a shirt. So you can wear it when it's little less cold or when it's not too hot. Anyways, it depends on how you make it a part of your style statement. Shrugs can complement any type of outfit and be your partner for any season. Of course, in the cold season, you'll have to wear a woollen one or quite a warm one or as per your choice, comfort and the climate.
Technically speaking, a shrug is a cropped, typically knitted garment, which looks like a long shirt or cardigan. Perhaps, it can be designed with short or long sleeves. Of course, it does serve the purpose of a shawl but in a stitched form. You can wear Shrugs with any type of western outfits such as frocks, T-shirts, tank tops, or even with full shirts. A colourful printed shrug worn over a plain dull shirt or dress will totally enhance your look. Some shrugs are slit at the sides.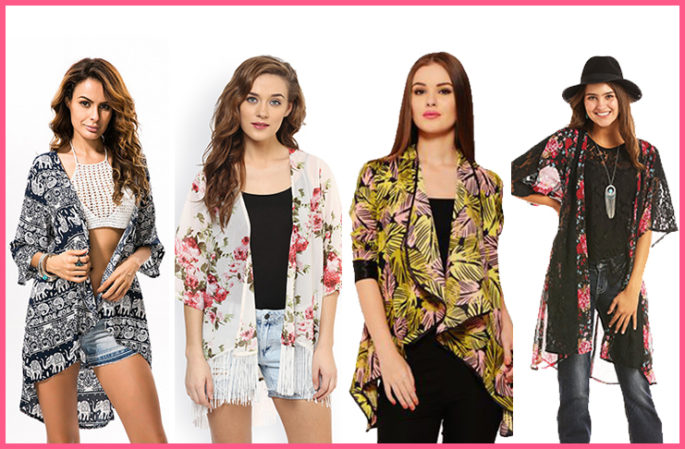 Time and again we have discussed about boosting our self-confidence and personality through self-care. Perhaps, your clothing showcases your individuality. Hence, we need to dress up well; whenever, wherever and be comfortable. And yes, shrugs can add up to your persona. Sporting a stylish shrug will definitely make you look modern, chic and confident.
Shrugs Are Multi-functional 
Yes, Shrugs are multi-functional. Just slip one into your handbag anywhere you go. As it's summer now, a thin flimsy one can will come in handy. And it's so light and easy to carry. Be it protection from the sun rays, or the breezy weather or to save you from a chilled air conditioned room, it will come to your rescue wonderfully and stylishly.
We have launched our new fashion garment at Shyaway. Latest Stylish Soft Paneled Shrugs with Side Pockets from our Online Store will add to your grace and elegance. This outer wear crafted with fabrics like spandex and viscose will provide you utmost comfort.
So, shrugs are for you all, the women of today. Wear it, style it, flaunt it, whatever you wanna say, buying one or more will be worthwhile for any of you.