A Dream Wardrobe 
Almost every single woman desires to own a dream wardrobe. Thus, this feminine attribute of styling and flaunting her possessions is a celebration to her womanhood! This endless fashion hunger of women might not have dated back too far from the hominin evolution. Innerwear, most importantly, bras, form an indispensable element of any wardrobe.
Number of Bras You Should Own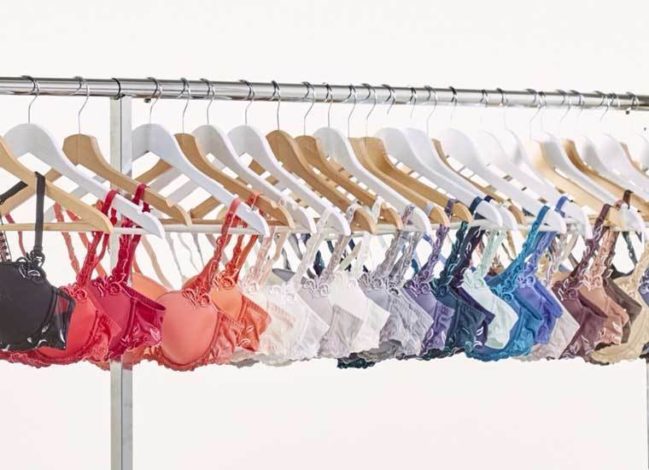 Apparently, an average woman owns at least seven to a dozen bras at a time. She may add up three or at the most four to her collection every year. There's no thumb rule or limitation to this practice, however, the quantity factor can be glorified by the quality and essentiality. And of course, "pocket pinch" is a factor. Let's take a sneak peek at the most sought-after bras for today's woman; the "perfect fit for the right occasion".
1. EVERYDAY BRA
The days of running home to free yourself from the torture of your bra are gone. Your daily use bra ought to be not only beautifully styled but soft, comfortable, plus sweat-free; providing full support and good shape to your breasts from the start of your day till you fall asleep.
Shop at https://www.shyaway.com/everyday-bra-online/ for a unique collection of bras at the best offers
2. FRONT OPEN BRA FOR EFFORTLESS BEAUTY
This sexy bra has a clasp at the front and between the breasts instead of the back. Wearing a racer back or t-style back strap can make you look hot. Front open bras are gaining popularity since they are easy to wear.

Shop online at https://www.shyaway.com/front-open-bra-online/
3. TUBE BRA
The perfect foundation for a halter dress/top is a tube (bandeau) bra – a strapless strip of stretchy fabric with a thick band on the top and bottom. Tube bras do not come with any fastener and are quite easy to wear; you simply slip them on over your head.
Get the latest and stylish Tube Bras today to flaunt those shoulders at https://www.shyaway.com/tube-bra-online/
4. SPORTS BRA 
Sports Bra is a must-have workout accessory for every female athlete. It provides performance-enhancing benefits as:
Enough support while exercising
Minimizes breast movement.
Holds your breast in place
Regulates sweat and controls temperature to absorb moisture from your body.
Elevate your style with this sports bra collection at https://www.shyaway.com/sports-bra-online/
5. NURSING BRA / FEEDING BRA
It is worn after pregnancy, during your breastfeeding months specially designed for easy and convenient feeding.
For fuss-free nursing, buy our snap-fastener nursing bras crafted with love at https://www.shyaway.com/nursing-bra-online/made of 100% cotton ensuring perfect hygiene.
6. T SHIRT BRA
No embarrassing moments anymore! An authentic T-shirt bra gives a smooth look around your busts. It gives full coverage and reveals no bra lines concealing your nipples through the padding. For best results, buy pastel or nude coloured T-shirt bras so that the colour doesn't show through your thin and tight clothing.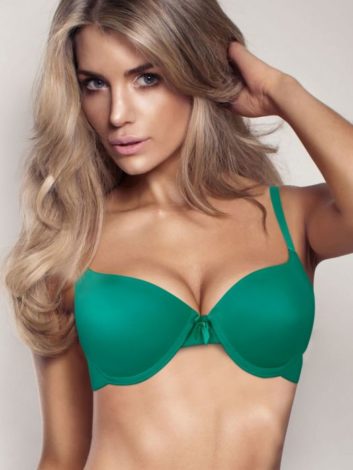 Pick your favourite T-Shirt Bra at https://www.shyaway.com/t-shirt-bra-online//
7. PUSH UP BRA
A push up bra shapes up and lifts your breasts, making them appear curvier.  A valuable inclusion, the underwire, provides the necessary breast support.
Shop a wide range of sexy push up bras, everything from a subtle padded push up to a high-glam level 3 padded to captivate your special moments at amazing deals at https://www.shyaway.com/push-up-bra-online/
8. BRIDAL BRA
Her wedding occasion is non-comparable for any bride. A long-awaited day to show-off her best bridal attires and shimmer in beauty and charm. So the best-of-all outfit mainly the foundation garment to shape them up is important.

Adorn your special occasion with pretty lace bridal and sexy honeymoon bras @ https://www.shyaway.com/bridal-bra-online/
9. BEGINNERS BRA
This is the Bra specially designed for teenagers. Should be constructed of soft fabric for all-day comfort and full coverage for enhanced support and no spillage.
Style up with your Beginners Bra by shopping at https://www.shyaway.com/beginners-bra-online/
So folks, hope this content was helpful in choosing the right bra for your special moment. Will educate you more on bras and lingerie in my upcoming blog. Cheers!