1. Balconette Bra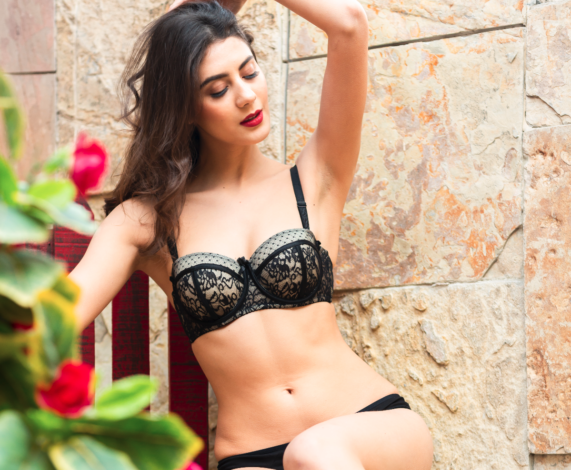 Enchanting Balconette bra from Shyaway.com to appease your sensuality!
A Balconette bra enhances the appearance and shape of your breasts. It creates greater cleavage than any other bra. It gives maximum exposure to the top of your breasts and covers just one inch above the nipple. While keeping your breasts separated with a narrow gore the under-wired cups give the support needed for your breasts. It gives a rounded shape to your breasts. It's a glamorous bra designed with incredible taste to create sexier look with less coverage which doesn't make it a less functional one in anyway. It enhances your attractive cleavage along with proper support with wide side wings. Suitable for dresses with deep necklines as the bra straps are situated wide apart. It's a must-have honeymoon lingerie to set the floor on fire. It's super sexy and fabulous!
2. Babydoll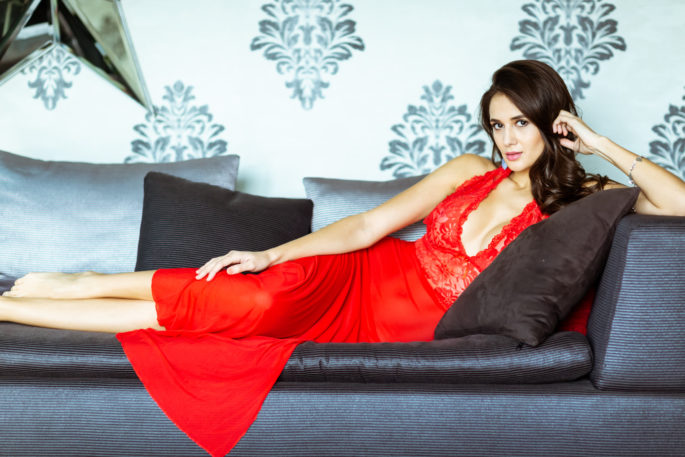 Flaunt like a queen in a Babydoll from Shyaway.com!
A Babydoll lays between the term cute and sexy most of the times frilled and flounced with prettiness. On the whole it's about pretty and beautiful. It's a perfect bedtime companion no matter you are alone or with your partner. The unmatched softness of the fabric and oozing cool shades put up a show of unleashed cuteness disguised in unlimited sexyness. Not only attractive but also this is one of the most comfortable lingerie to be worn as night wear. A baby doll often comes with a matching g string panty which is an absolute knockout!
3. Lingerie Set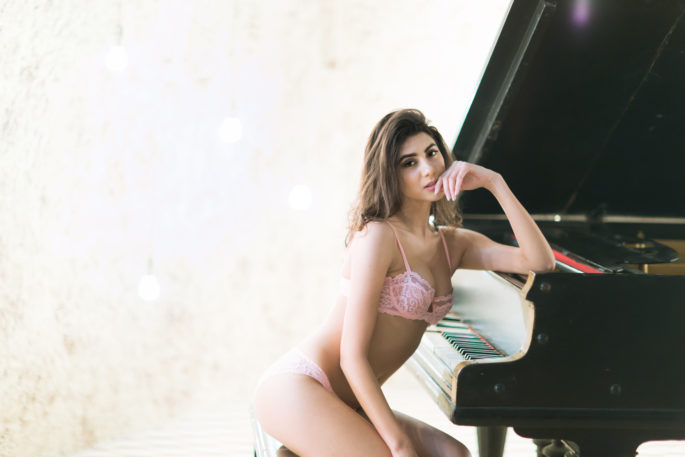 Brand new way to show that you got it in a Lingerie Set.  Get yours from Shyaway.com
Wearing a Lingerie set translates to one thing -" twice the happiness". First, its sexy right away without giving subtle hints and tips unlike other lingerie. Its a smash at first sight. It makes you express the bold you without shilly-shallying. Second, you actually are prettier in a lingerie set. There is no second thought on that. A lingerie set is an absolute tease for the gazer. It doesn't mean it lacks functionality. In fact lingerie sets can be your best companion for your formals and party wear as you don't have to search for matching panty and bra separately. The panty is usually a thong or bikini panty adorned with lace that is either transparent or semi transparent. The matching bra comes as padded or unpadded, see-through or semi-transparent varieties with multiway removable straps!
4. Thong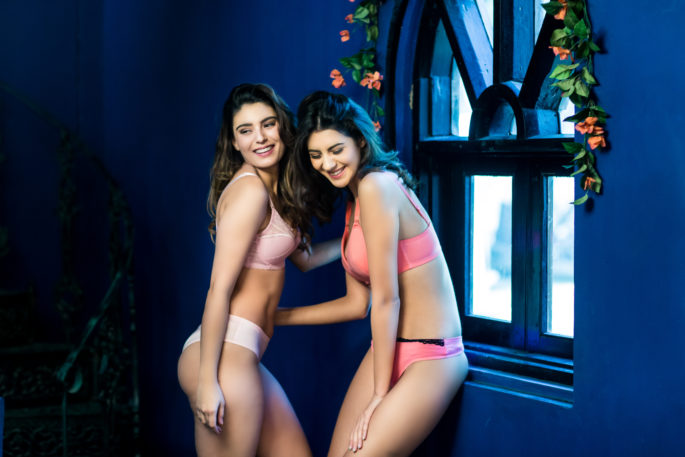 Thong is the new Slang for a panty.  Shyaway is the new Way for online shopping!
When it comes to Thong panty, first things first. Believe it or not, it is the most comfortable panty in the whole world. The best thing about a thong panty is that it's sexy as well as comfortable. There is almost no coverage at the back. Can you ask for more?! Not actually when it comes to thong panty!! It has narrow v-shape covering at the back. Just enough coverage! It has a thin waist band. Sometimes only straps are there to tie instead of a waist band. Don't worry. You can start by wearing the one with thin waist band. The prettiest panties are available) at shyaway. If there is one panty made for women keeping comfort in mind it is thong panty. It's skin friendly, breathable as well as prettify your curves. You don't have to fear visible panty lines seen through your attire anymore. Not when you have enough thongs stocked in your closet. Wear a thong and get a sleeker look in any apparel!
5. T-Shirt Bra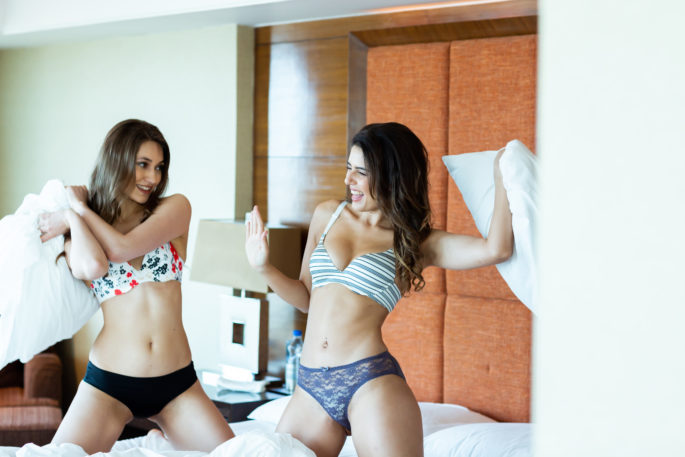 Its Fun and more fun to wear T-shirt bras from Shyaway.com!
Is there any woman in the world who doesn't need a t-shirt bra? The whole idea of t-shirt bra is giving a smooth and seamless finish. It won't show any bumps and textures through any kind even the thinnest of apparel but will create a smooth look even when worn with a form-fitting tees and tops. A t-shirt bra may be padded or unpadded. It is up to you to choose the one between these as all t-shirt bras have molded cups. It gives the needed coverage and gives a round shape. A T-shirt bra has no bra lines seams and can be worn under clingy and sung fitting tops as it sits almost invisible between your breasts and the apparel. T-shirt bras can be worn by) all women with varying cup sizes. There are various styles of t-shirt bras – full coverage, demi coverage, plunge bras, etc making t-shirt bras as the queen of all bras as you can wear with almost any kind of apparel like kurta, tunics, bodycon and dresses!