What's the first thing you'd do once you are back home from work? A hot cup of coffee, hair tied into a bun and an outfit that hardly does any damage to your repose, right? In that case, could there be anything more comforting than unwinding in a loose pair of jammies? Especially, when it comes to summer, there's no way we could ever think of anything better than clothes that are soft and breathable. So, this season, we at Shyaway have come up with an easy-breezy nightwear collection that your skin is going to love beyond limits.
1. Shyle Printed Beaver Brown Raglan T-Shirt And Capri Nightwear Set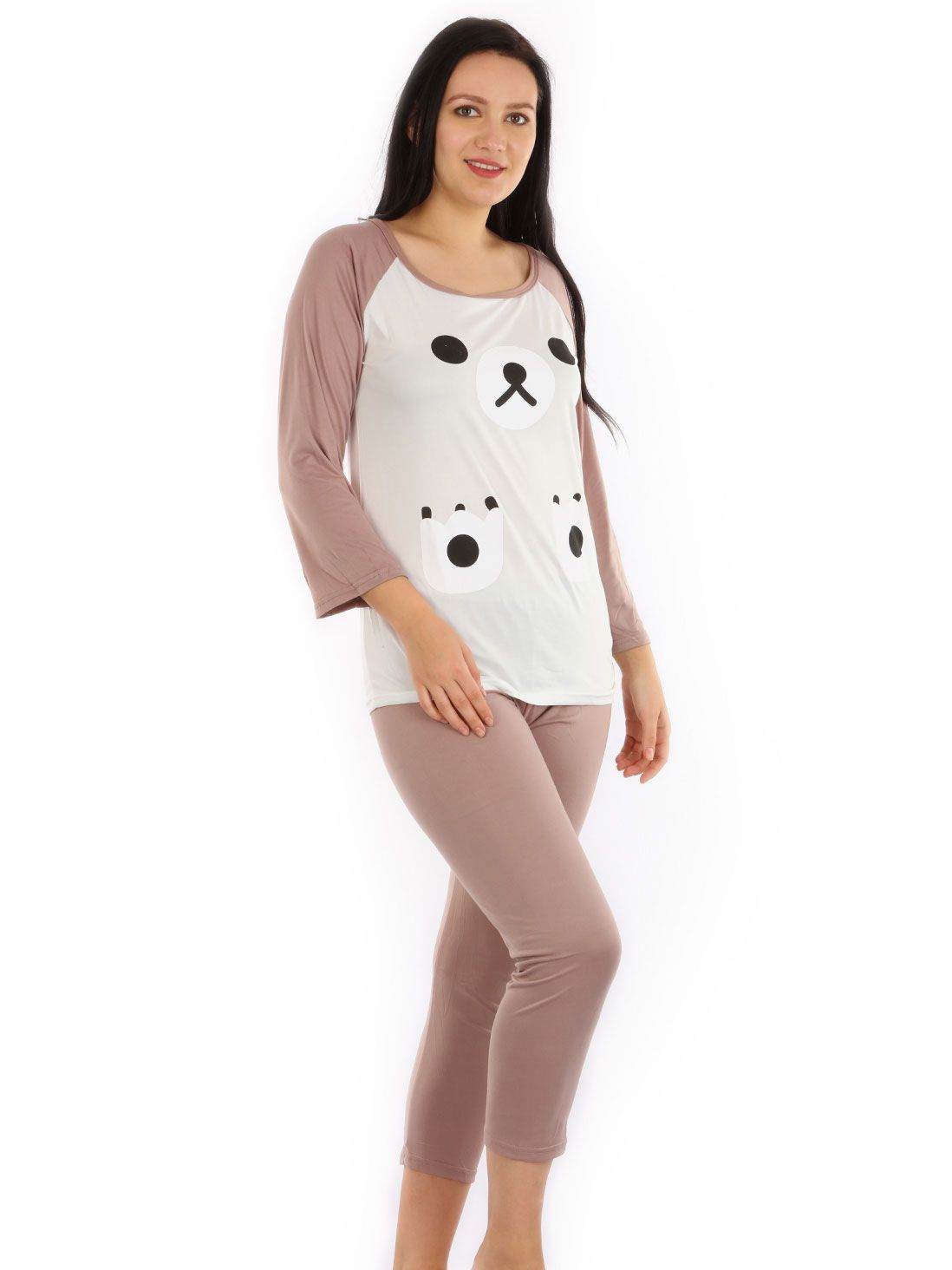 Tailored in soft cotton, this capris set is sure to take you back in time flooding you with memories of your teen years. Well, who wouldn't want to unwind and relax in something as cute as a beaver printed Tee? The scooped neckline and the soothing color of this nightwear will keep your look minimal yet effortlessly stylish. Think no more, we know you've already fallen in love with this one.
2. Shyle Blue Capri Set Lounge Wear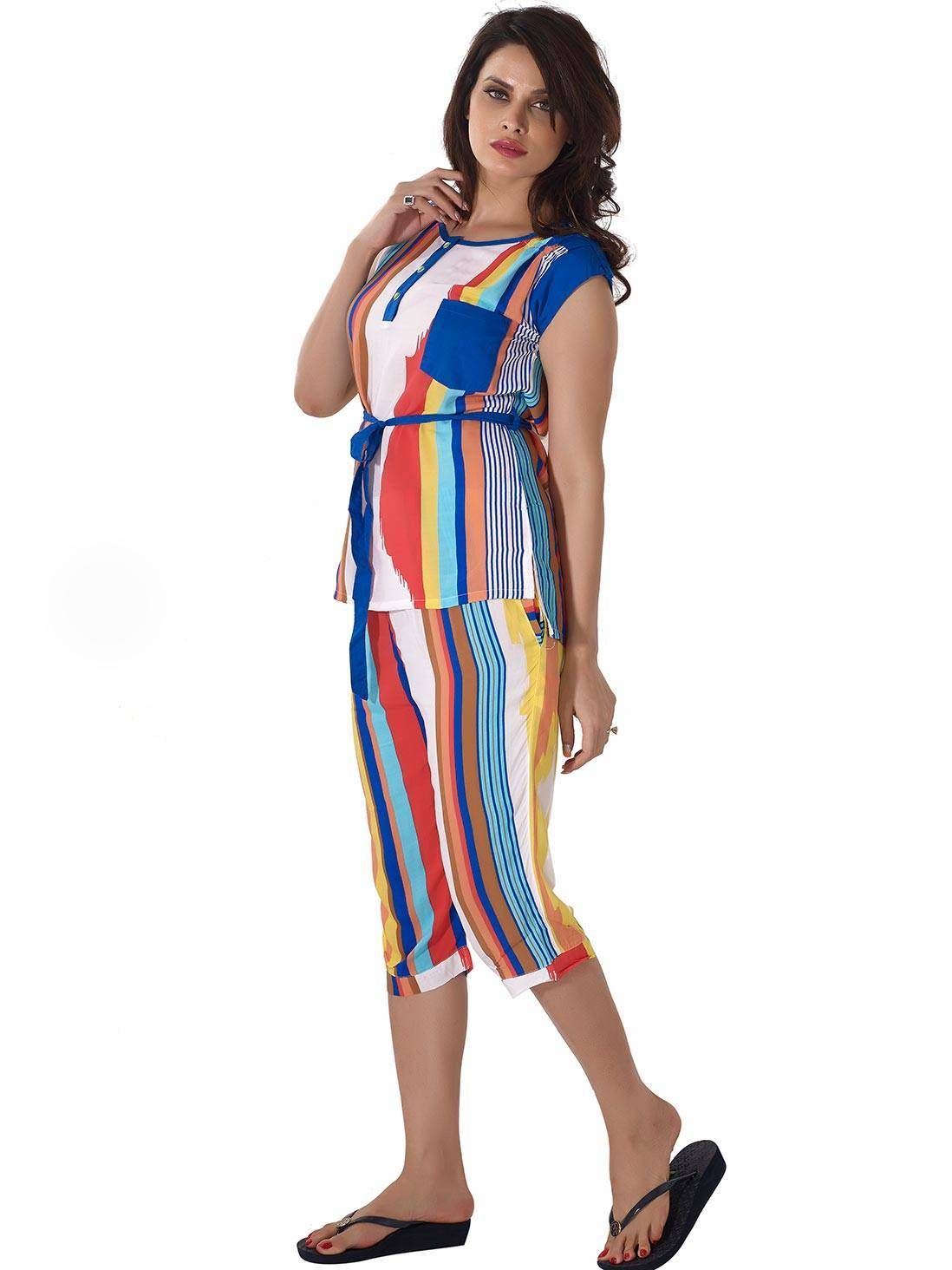 For those souls who wouldn't mind roaming around the house with a bit of swag, this funky street-style nightdress will easily lift the spirits after a tiring day. The colors themselves will do the magic of keeping the mood fresh and lively, won't they? Moreover, there is a teeny-weeny rope that also lets you add some shape to the dress compared to other nightdresses that are generally loose.
3. Shyle White With Black Capri Set Lounge Wear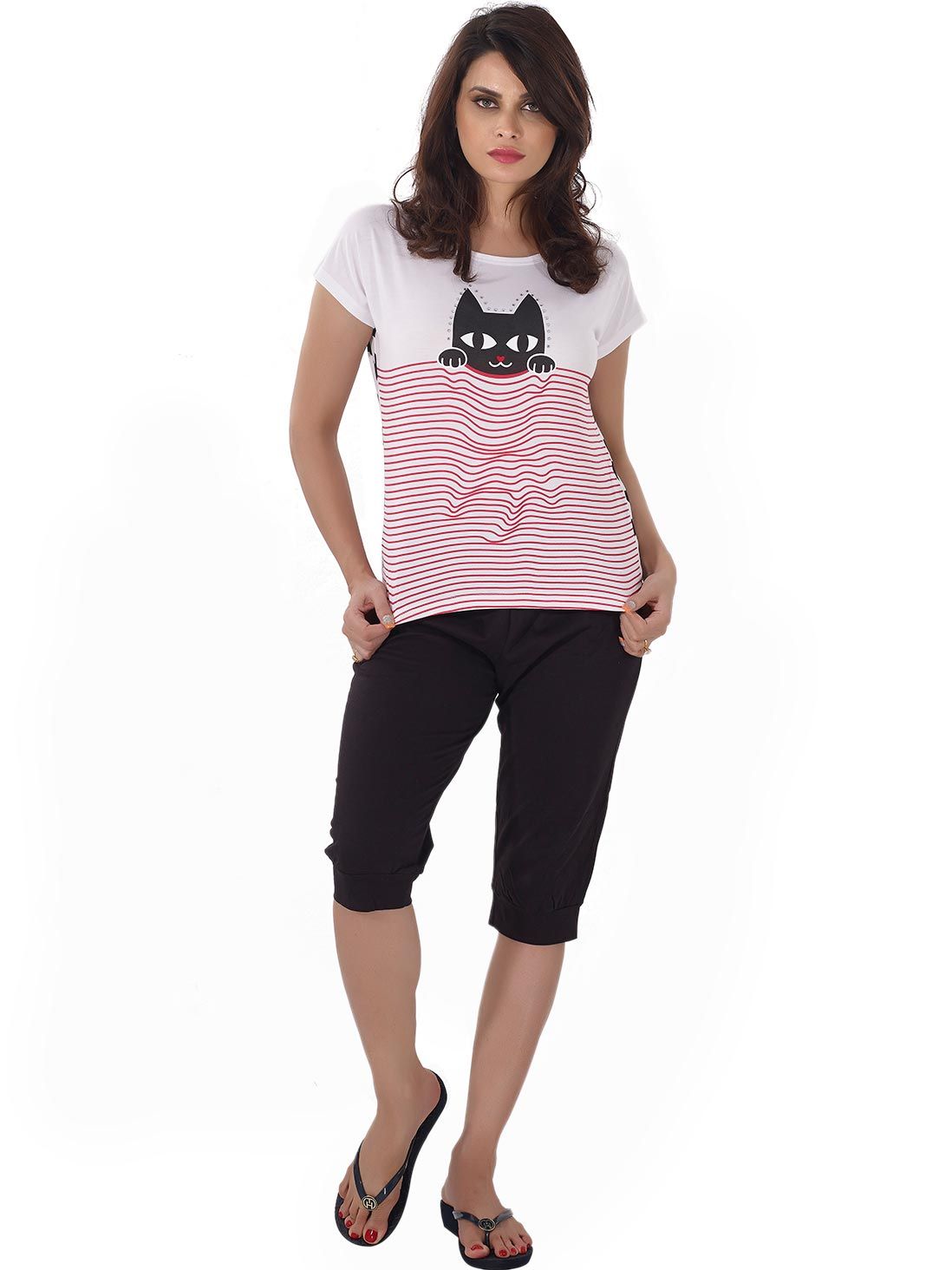 Can we do some contrast pairing here? Yes, this fuss-free nightwear clubs a pair of black capris  and a super-quirky T-shirt to go along. Breathability is at its best in this highly practical lounge dress as the pattern has been kept simple and sleek with soft edges embracing your skin. Planning a kitty party or a sleepover with your girl gang? This is probably the best choice to rocket the fun quotient sky high.
4. Shyle Sea Green With Peach Capri Set Lounge Wear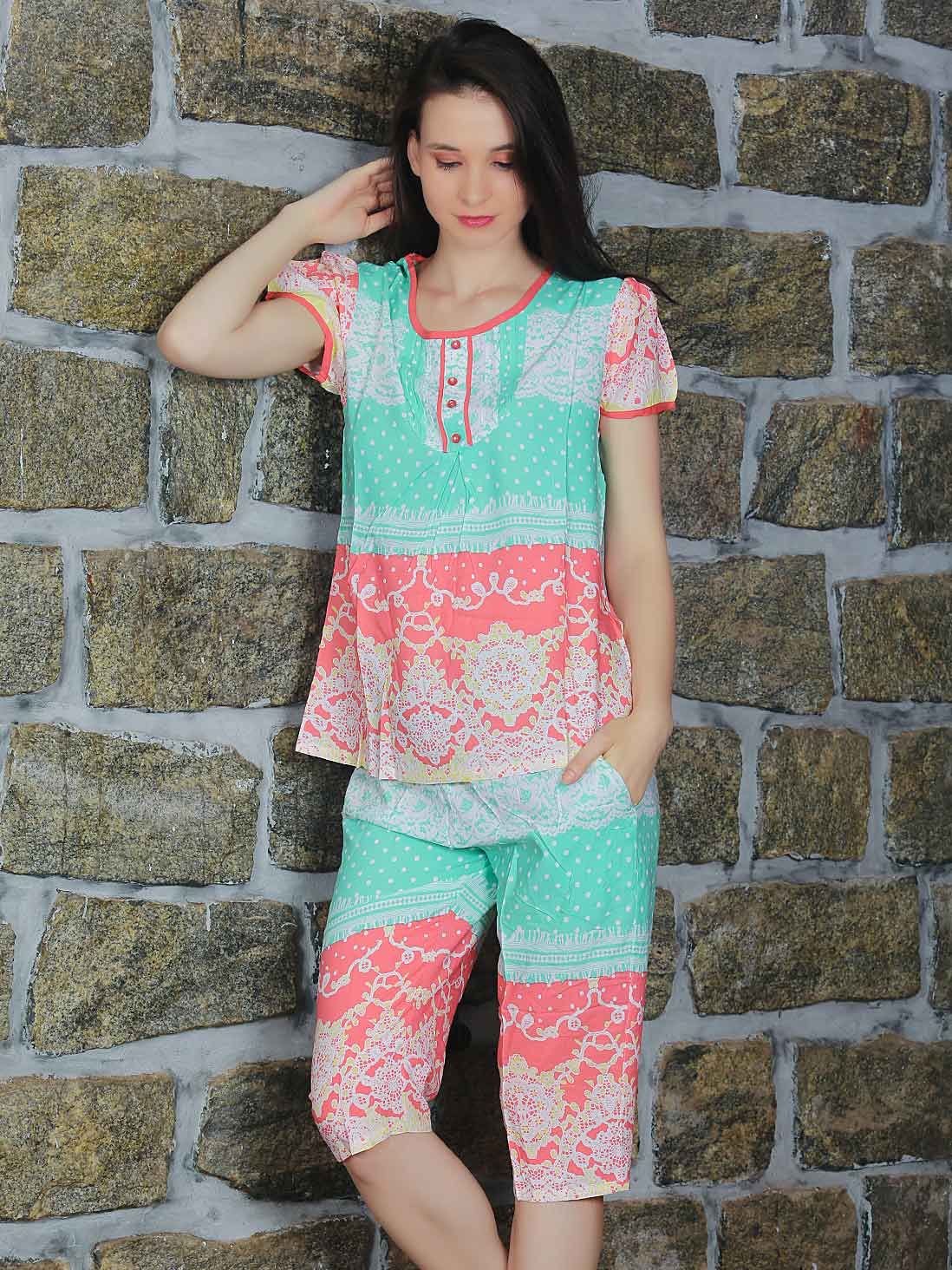 A contemporary classic, this sea green nightwear set is the era's most favorite nap dress. Simply look at how the colors have been blended so gracefully keeping it absolutely eye-grabbing. And hey, the capris have got really lovely pockets to keep the look natural and informal. Talking about the sleeves, its non-chafe pattern adds brownie points in convincing you to bag this adorable nightwear right away.
Sweaty tights and boring nighgowns are no more a thing. Swap your basics with these super-exciting capris sets and have a relaxing lounge time.