Online lingerie market has reached heights like no other in recent years. This growth has, in fact, let several portals come forward with newer bra styles that are practical in usage. On an informative note, we have clubbed 7 of India's newly-launched highly-functional bras that have been selling like hot cakes. After all, who wouldn't want to invest in something so appealing yet trouble-free?
Strapless Bra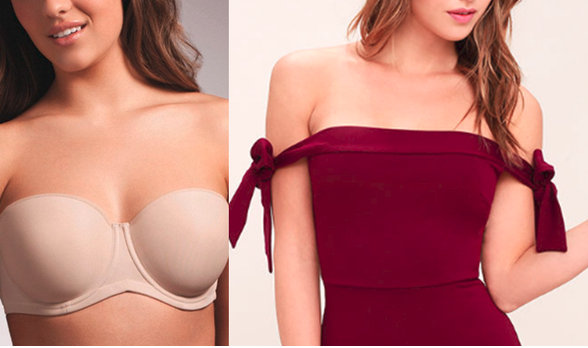 Leave aside the annoyance of trying hard to flaunt that bare skin, these no-strap bras come to great rescue. A strapless bra like the one shown in the image relies on its cups and side wings for support rather than its straps. With this bra style, you no more have to find ways to hide your sneaky bra straps that play peek-a-boo with your desirous outfit.
Backless Bra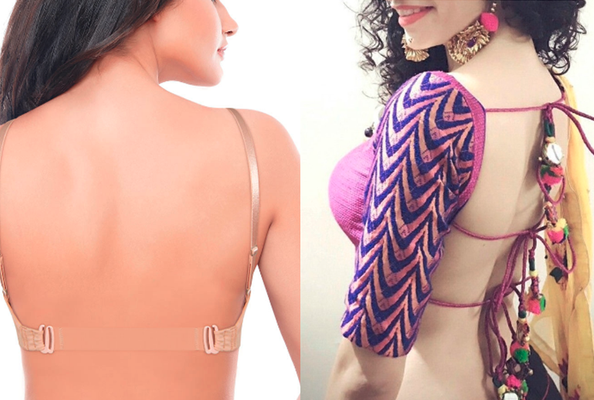 Just like how tedious it is to hide those shoulder straps, wearing a backless dress is one another tricky decision that needs to be addressed. All thanks to the lingerie brands that have emerged with bras bearing transparent back bands. Apart from drooling over these flawless marvels, make sure you secure your original bra bands for later use.
Racer-back Bra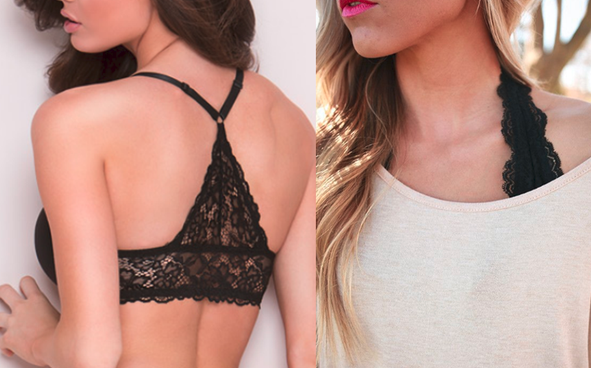 Tailored primarily in sports garments, racerback bras have now become the newest way to show-off your shoulder straps. More bohemian and empowering in appeal, these mighty intimates boldly convey the fact that every woman wears a bra and there is nothing to be ashamed about revealing them.
Silicon bra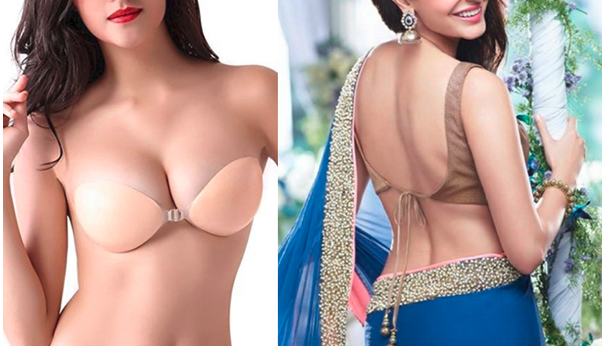 Crafted with silicon cups, these bras are both strapless and backless. These snug like second skin and look natural in every way possible. Silicon bras do a great job when it comes to tricky outfits for which your regular bra would do no justice. With a sleek molded finish, these intimates rank high on utility.
Stick-on bra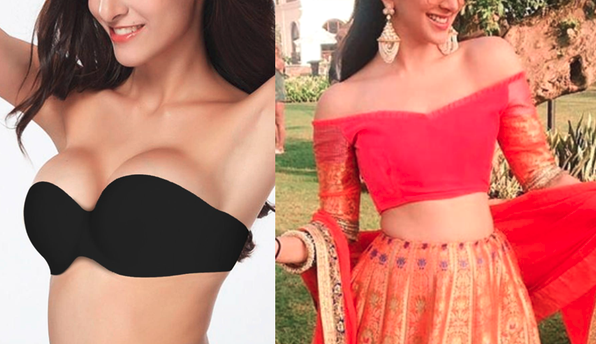 Next in line are the stick-on bras that come with adhesive content. Their side wings stick to the skin holding the cups in place. Here again, this bra is both strapless and backless, great to go with any outfit, no matter what the neckline is.
Bralette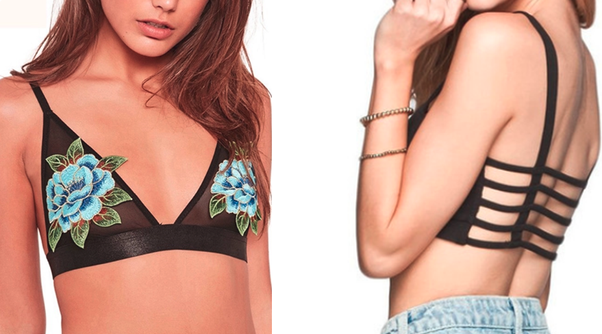 Young, naïve, and catchy, bralettes are the new-age finds. Their fancy lace trims and feather-light finish make them a winner for the women of today. Moreover, these could be styled as crop tops as well. Now, how cool is that?
| | |
| --- | --- |
| | |
Magic Bra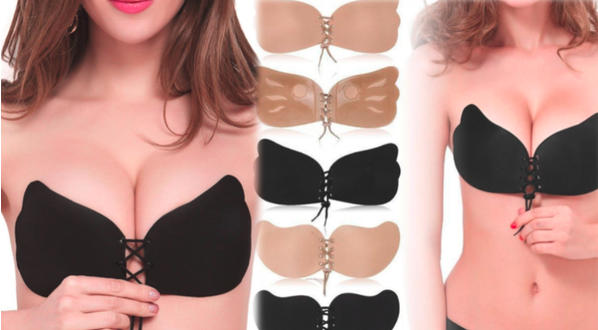 Otherwise called the Instagram bra, this magic intimate became an overnight hit through social media. It's basically a cleavage enhancer that pushes the breasts together and lifts them to form a well-defined cleavage. These work great with V-neckline Tees and blouses.
Not just this, it's great to see that today's lingerie brands are focusing more on wearability and purpose rather than producing tons of mere eye candies. Right from crafting supporting bras for the young buds to taking utmost care to offer a secured feel to lactating mothers, there is a whole lot of innovation evolving in the innerwear market on a daily basis. Explore the newest inclusions today!